H AND S Roofing LLC Services
Specializing in installation, repair, maintenance and consulting for ALL major roofing systems.

Residential & Commercial
Licensed and Insured roofing company with a 10-Year Workmanship Warranty

New Construction
We get together with developers, home builders and home owners to deliver top quality products and service.

Roof Repairs
From simple leaks to major storm damage. We work with you and your insurance company to assist with your claim.
Get a Quote For Your Project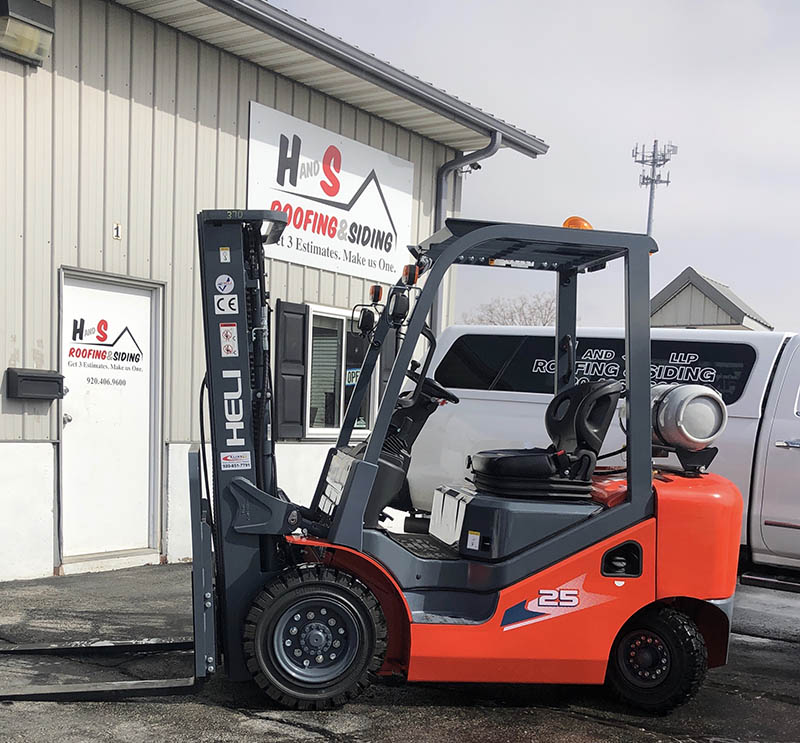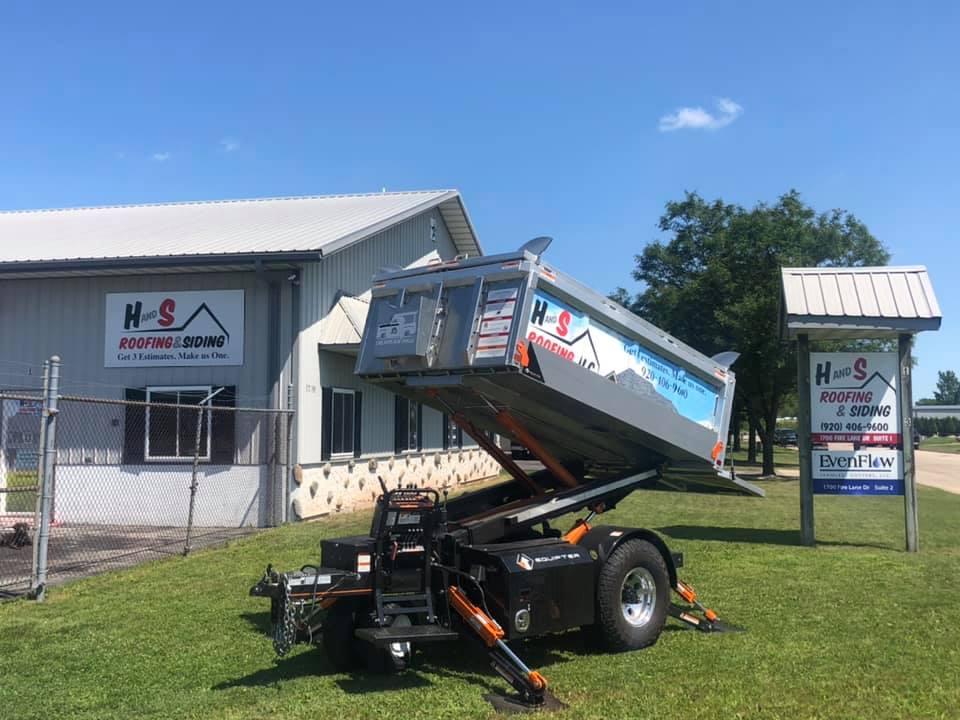 Put in a request for an estimate via email, phone call or filling out the online form. Once we receive the estimate request, an estimator will be sent out within a few days – if not the same day, weather permitting. 
You do not need to be present for your estimate, we will always knock on the door and let you know we are there and are always in an H AND S LLC clearly marked vehicle. If you prefer, we can set up an appointment time at our office or at your home. After inspection, the estimator will come back to the office to put together our findings and send out via email and/or mail.
Our goal is to get the estimate in your hands as soon as possible for you to review and call us with any questions you have.
H AND S LLC provides the most comprehensive and honest opinions for roof installation, repair, inspection and consulting for all major roofing systems.
AFTER ESTIMATE IS RECEIVED
Call or come into the office showroom with any questions or revisions needed for the estimate. All that is needed to be placed on the schedule is a signed contract which can be emailed, mailed or dropped off with NO down payment.
To determine shingle color, sample boards can be picked up at our showroom located at our office at 1700 Fire Lane Drive on the east side of Green Bay.  We prefer a call ahead if possible so we can have your file ready upon your arrival. There are also addresses, office staff and websites to assist as well. 
Shingle Brands we offer; Atlas, GAF, IKO, Owens Corning, Malarkey, andTamko.
Our shingles are a 30 year, limited lifetime warranty, but do offer upgraded shingles with a 50 year warranty.
We only use the top quality underlayment materials such as IKO Stormshield ice and water shield, use of extra strong Atlas Summitt 60 synthetic felt, removal and installation of proper ventilation system or Shinglevent II ( A baffled ridge ventilation system) caulk, pipe boot flashing and safety equipment.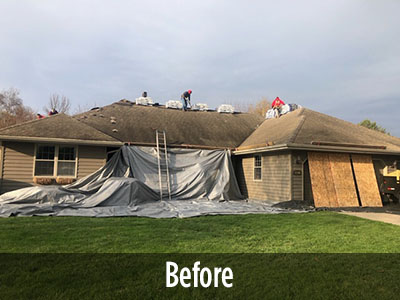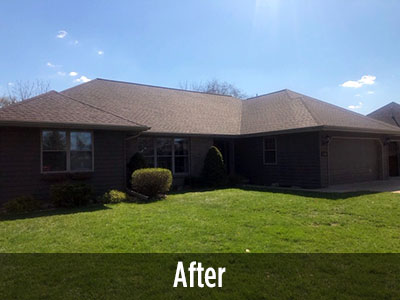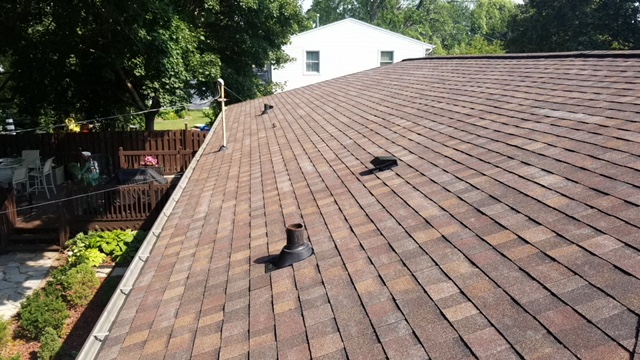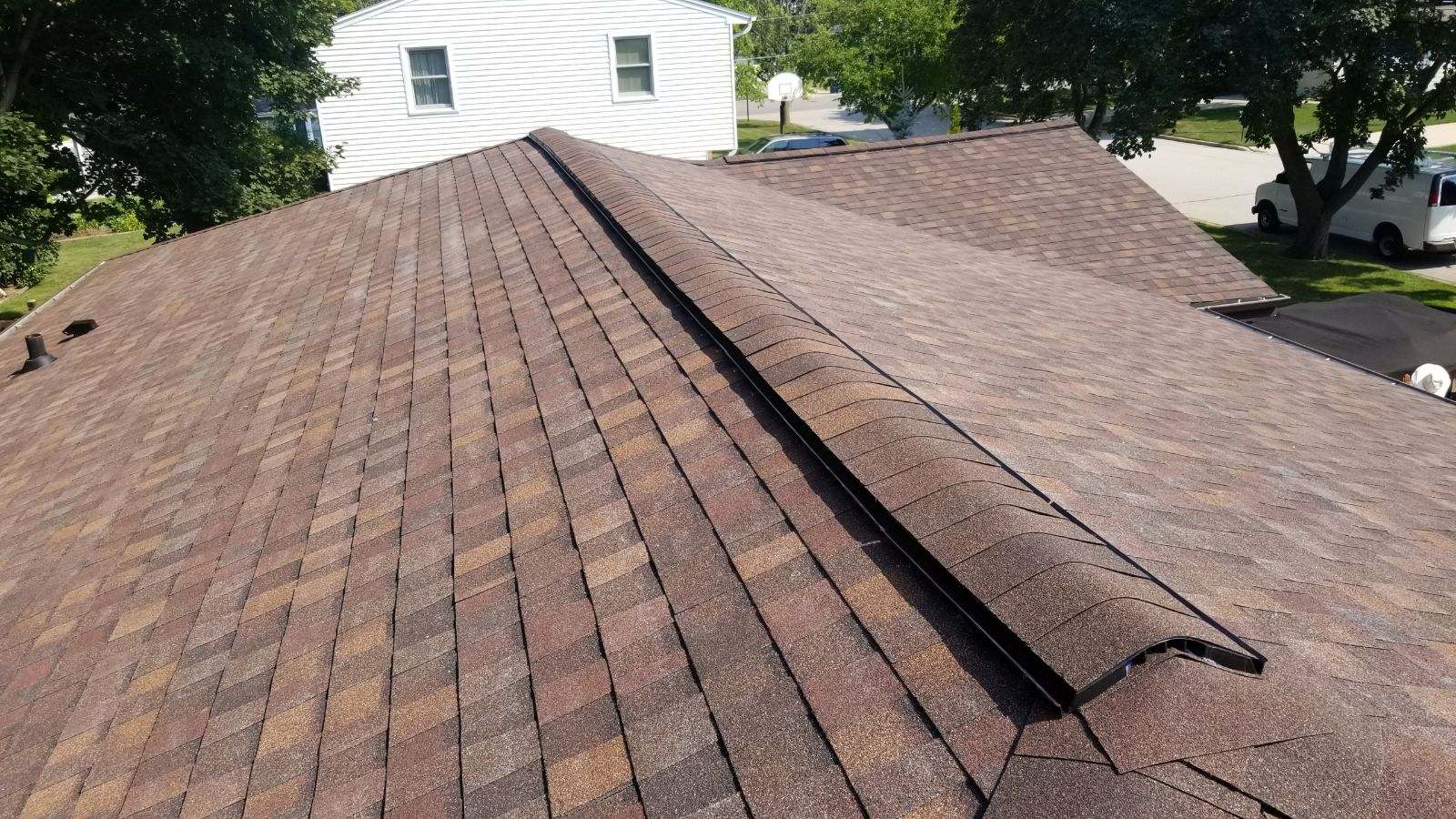 "I recently had H&S replace my roof. They were reasonably priced and they did a fantastic job. They took the time to move and cover items to prevent damage. They also did a great job cleaning up afterwards. I would definitely recommend this company if you need a new roof!"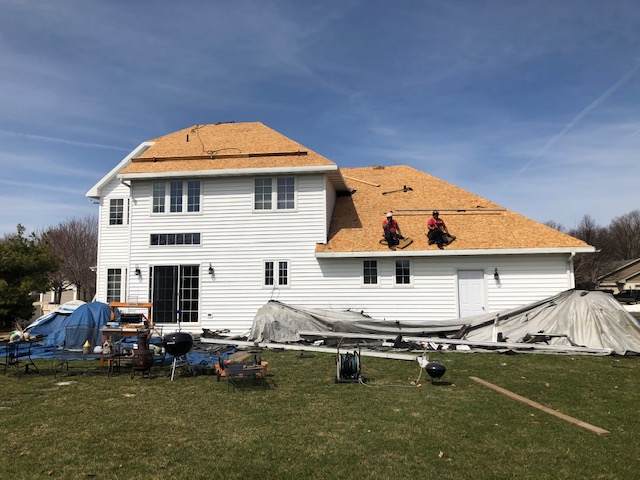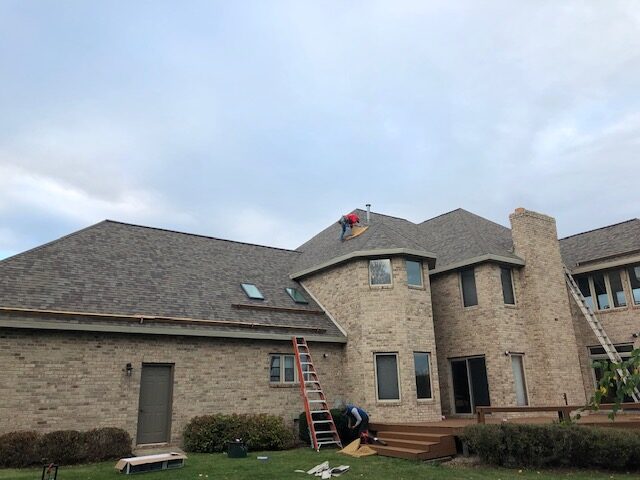 WHAT TO EXPECT DURING ROOFING INSTALLATION
MOST TEAR OFF AND ROOF REPLACEMENTS TAKE PLACE IN ONE DAY.
Crews arrive around 7 AM with members of 6-12 workers depending on the size of your project. Please make sure your driveway is clear of all vehicles, trailers and/or boats for placement of our dump trailer. 
We do not use dumpsters and provide our own dump trailers, which will arrive before the removal of the the shingles begin.  We are proud to say we RECYLE old shingles. We will dispose of your old gutters, downs and obsolete satellite dishes/antenna's per your request.
Our roofing application is done to the specification of our roofing manufacturers and comes with warranty paperwork, which is taken care of by our office staff as an added service to you.
Whether or not new gutters/downs installed, we will clean out all existing gutters by removing all debris. If you have contracted gutters, downspouts and/or gutter covers with H AND S LLC, they will typically be done between 2-4 days after roof completion. Cover all valuables if unable to move them. It will be noisy, some people decide not to be home & take their pets with them, as they can be frightened. Lock up as normal when leaving your home.
Cleanup. Payment. Satisfaction.
We care about your property; we do our best to prevent any damage by tarping many areas.
We protect shrubs, plants, flowers and other landscaping. We ask the customer to move anything of value around the outside of the home to a safer location to prevent any damage.
Ground is raked, and a magnetic roller is used TWICE to pick up any loose nails. 
Final invoice is sent a few days after the job is done. Homeowner has 21 days to pay in full after that.